About Audubon Area Community Services, Inc. Agency
Helping People. Changing Lives. Strengthening Communities.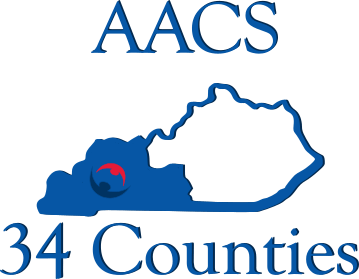 Who We Are
Audubon Area Community Services is the largest of twenty-three community action agencies serving residents of Kentucky. Headquartered in Owensboro, Kentucky, Audubon Area is a 1975 consolidation of two agencies – one based in Henderson, the other in Owensboro – both founded in 1966. While serving the primary 7 county Green River Area District (Daviess, Hancock, Henderson, McLean, Ohio, Union & Webster counties) Audubon Area also serves Barren River, Cumberland, Pennyrile, Purchase, Lincoln Trail and Salt River area with over $40 million in funding and more than 600 employees.

Non-Profit organizations, as providers of community service, have become an integral part of the American way of life. We do not pay dividends nor interest to shareholders and service to people is our bottom line.
The Promise of Community Action
"Community Action changes people's lives, embodies the spirit of hope, improves communities, and makes America a better place to live. We care about the entire community, and we are dedicated to helping people help themselves and each other."
Audubon Area Community Services, Inc. Mission Statement
"Helping people in poverty and beyond to reach self-sufficiency by changing lives through providing services, advocacy, and partnering to strengthen communities throughout Kentucky."
Counties we serve:
Fulton, Hickman, Carlisle, Ballard, McCracken, Graves, Marshall, Calloway, Livingston, Crittenden, Lyon, Trigg, Caldwell, Union, Webster, Hopkins, Christian, Henderson, Daviess, McLean, Muhlenburg, Todd, Hancock, Ohio, Butler, Logan, Edmonson, Barren, Simpson, Hart, Warren, Allen, Metcalfe, and Monroe.