"I just want to take a minute to thank you for not giving up on me. I have struggled these last few weeks and you have managed to keep me going. I thank you for everything you have done for me."
"KTAP helped me get through a period when I didn't have a job and no child support coming in. It was a great help. My Career Developer, Maria, was the biggest help of all, helping me put in applications. It's a great program!"
---
Kentucky Works Programs
The Kentucky Works Programs (KWP) has provided a bridge to Career Pathway approach to unsubsidized employment in 34 counties since 2007 by combining time-limited subsidized employment with a comprehensive set of services to help participants overcome barriers and build work-related skills.

To enable work eligible individuals to meet the primary obligation to support their children through self-sufficiency is our primary goal. Participants may also be eligible for assistance with child care, transportation and other supportive services.
Supplemental Nutrition Assistance Program Employment and Training (SNAP E&T)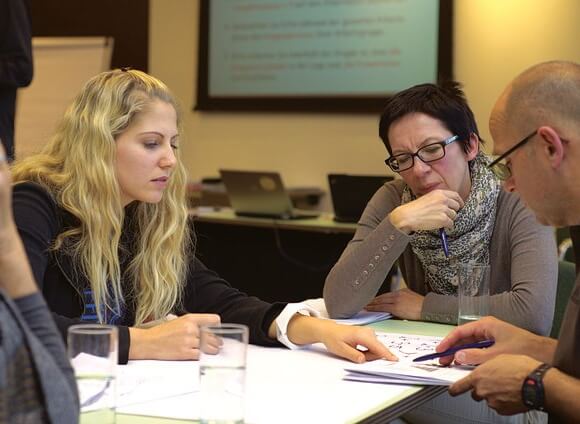 The Supplemental Nutrition Assistance Program (SNAP), formerly known as food stamps, helps low-income people buy nutritious food. SNAP, like many assistance programs, has work requirements. One of the SNAP general work requirements is participating in the SNAP E&T program. The SNAP E&T program promotes long-term self-sufficiency and independence by preparing SNAP recipients for employment through receiving on-the-job training, work experience, work-related education, and training activities. SNAP E&T is a program of the Department for Community Based Services (DCBS) that is administered by five non-profits throughout Kentucky. Audubon Area Employment Services is one of the five SNAP E&T providers for DCBS in Kentucky and serves 34 counties.
Senior Community Service Employment Program
The Senior Community Service Employment Program (SCSEP), funded by Title V of the Older Americans Act (OAA) of 1965 provides participants with training and supportive services they need to improve their lives and gain self-sufficiency.

Participants must be at least 55 years of age, unemployed, and have a family income of no more that 125% of the federal poverty level. Enrollment priority is given to veterans and qualified spouses, then to individuals who are over 65, have a disability, have low literacy skills or limited English proficiency, reside in a rural area, are homeless or at risk of homelessness, have low employment prospects, or have failed to find employment after using services through the American Job Center system.

In Henderson, Ohio, Union, Webster call (270)-686-1607
In Butler, Edmonson, Hart, Warren call (270)-686-1607
In Breckinridge, Grayson, Hardin, Larue, Meade call (270)-686-1607

Your donation gives hope and helps a low-income person attain employment goals.